Pest, VI. Belváros, 1754 m² for sale commercial properties
---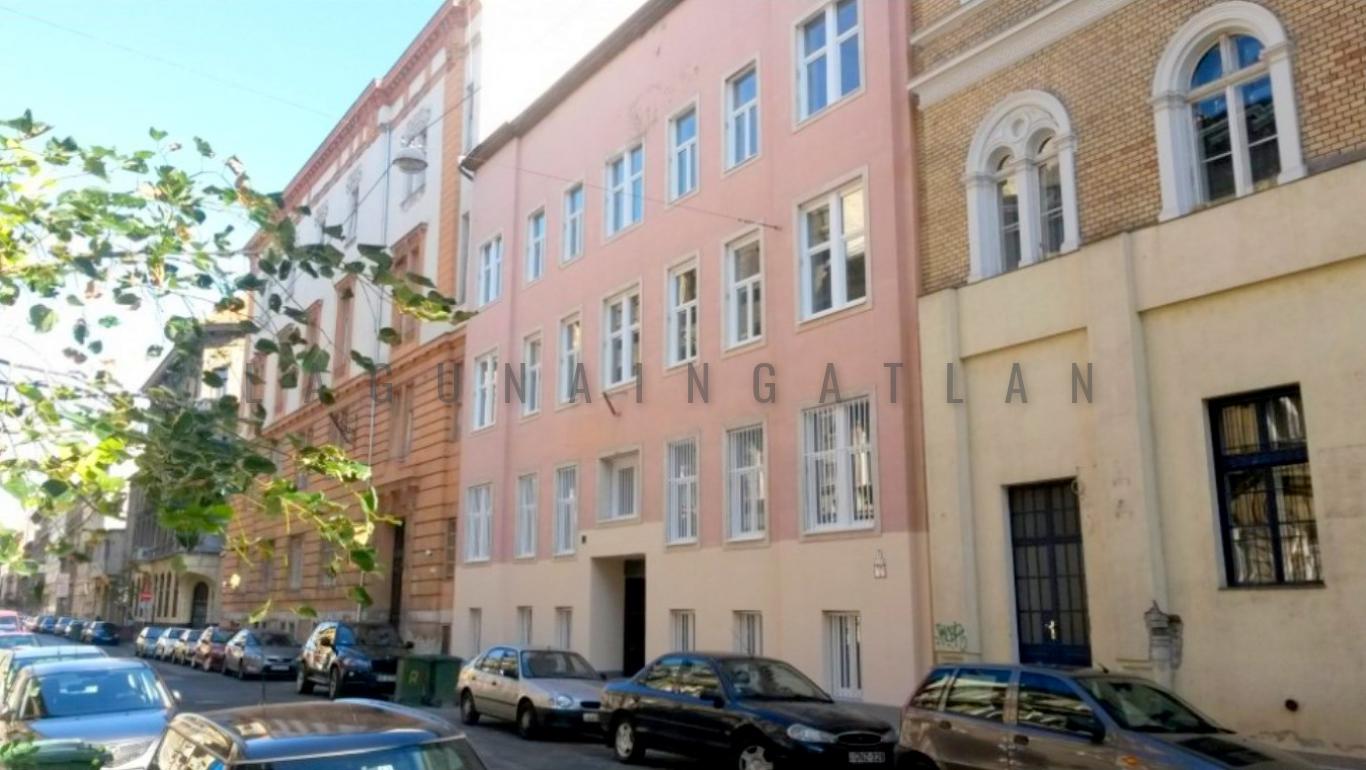 Details
Estate number:
7163
Settlement:
Budapest
Area:
VI. Belváros
---
Type:
for sale
Property type:
commercial properties
Subtype:
irodaház
Gross living space:
1754 m²
No. of living rooms:
0
No. of bedrooms:
---
Year built:
1940/2015
Outer condition:
Felújított
Interiror condition:
Felújított
Balcony size:
View:
utcai világos
Garden:
no garden
Heating:
gázcirko
Hot water:
Ház-központi
No. of bathrooms:
11
No. of floors:
4 sz
Parking:
kocsibeállók
Description
Pest VI. ker. Diplomata negyednél közel az Andrássy úthoz 1754 nm-es össz területű 2 épületből álló önálló irodaház eladó.

Az eladó épület az Andrássy út közelében található két tömbből áll az utcafronti 842nm-es "B" épület és a hátsó udvarban található 912 nm-es "A" épületből, a két épület műszakilag elkülönül egymástól. Az U alaprajzú "B" jelű épület az 1940-es években épült, míg az udvar felől megközelíthető "A" jelű egyéb helyiség megnevezésű kétszintes épület 1987-ben.
A "B" jelű épületet 2015-ben generálisan felújították, 842 nm-es, 4 szintes, jelenlegi alaprajza szerint 32 irodahelyiséggel, szintenként vizesblokkokkal, mosdókkal, konyhákkal, kiszolgáló helyiségekkel, jelenleg a tulajodni lapon 5, míg az "A" jelű ingatlan tulajdoni lapon 1 albetétből áll.
Elhelyezkedés és kialakítása miatt kiválóan alkalmas irodaháznak, cég-képviseletnek, magánorvosi rendelőnek, nagykövetségnek.

Az ingatlan a tulajdonoló cég 100%-os üzletrészének az eladásával 2.775.000,- EUR-ért vagy épület : 2,8M EUR+ Áfa-ért eladó.

Pest VI. district an independent office building consisting of 2 buildings with a total area of ​​1,754 square meters is for sale in the Diplomata quarter, close to Andrássy út.

The building for sale consists of two blocks located near Andrássy út, the 842-square-meter "B" building on the street front and the 912-square-meter "A" building in the backyard, the two buildings are technically separate from each other. The U-shaped building marked "B" was built in the 1940s, while the other two-story building marked "A" accessible from the courtyard was built in 1987.
The "B" building was completely renovated in 2015, 842 square meters, 4 floors, according to its current floor plan, with 32 office spaces, each floor with water blocks, washrooms, kitchens, service rooms, currently there are 5 on the property sheet, while the "A" property is owned sheet consists of 1 sub-insert.
Due to its location and design, it is excellently suitable for an office building, company representation, private doctor's office, embassy.

The property is sold for EUR 2,775,000 with the sale of 100% of the business of the owning company, or the building: EUR 2.8M + VAT.
Map
Show map
The building is located inside the marked area.
---
Similar estates
Realtor of the property: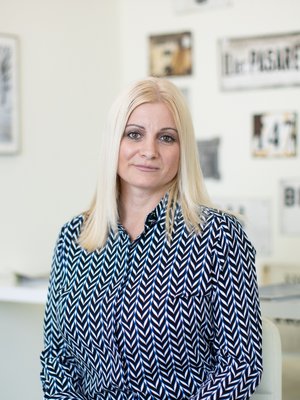 Tamás Mónika
0620-935 9911
TM@lagunaingatlan.hu
Contact
If you need more details or a recall, please fill out the following form, I will reach you as soon as possible.