Buda, II. Rózsadomb, központi elhelyezkedésű 560 m² for sale commercial properties
---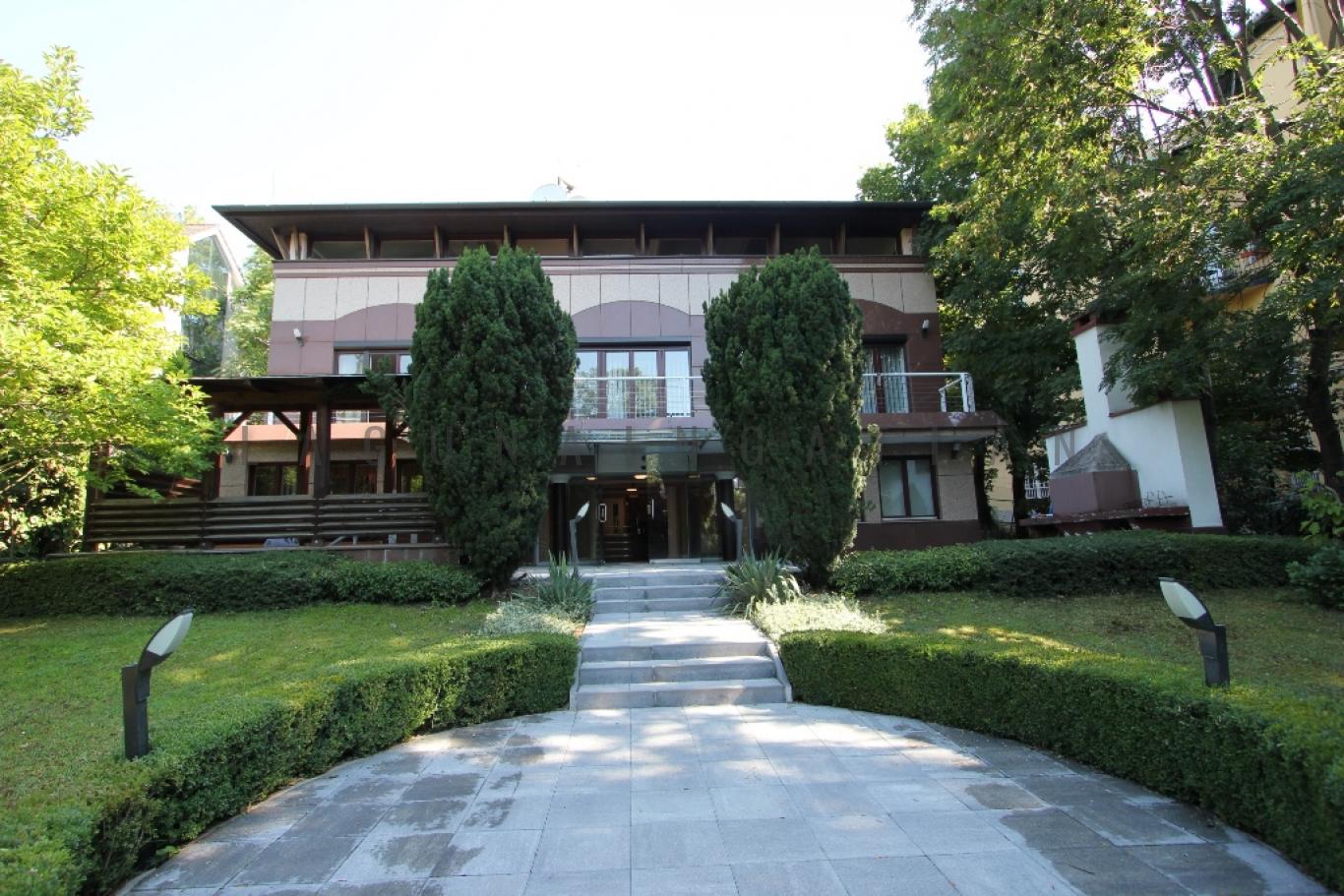 Details
Estate number:
7344
Settlement:
Budapest
Area:
II. Rózsadomb
---
Type:
for sale
Property type:
commercial properties
Subtype:
irodaház
Gross living space:
560 m²
No. of living rooms:
1
No. of bedrooms:
9
---
Year built:
1980/2016
Outer condition:
Újszerű
Interiror condition:
Újszerű
Balcony size:
30.0 m²
View:
Garden:
park
Heating:
kombicirkó
Hot water:
Kombicirkó
No. of bathrooms:
No. of floors:
3 sz
Parking:
teremgarázs
Description
Buda II. Rózsadomb aljában 560nm-es, 10 iroda helyiségből álló, önálló irodaház eladó, 8 állásos teremgarázzsal.

Az eladó irodaház Rózsadomb alsó részén, jó infrastruktúránál található, könnyen megközelíthető mind autóval, mind tömegközlekedéssel, igényesen felújított, 560 nm-es, 10 irodának alkalmassal szobával, fogadórésszel, tárgyalóval, recepcióval, szintenként mosdókkal, 2 konyhával, terasszal, 176 nm-es 8 állásos teremgarázzsal. Az utcán (fizetős övezet) jó parkolási lehetőséggel.

Az ingatlan eladási ára: 3M EUR + Áfa.

Az irodaházbérelhető is, bérleti díja: 10.000 EUR+Áfa.
3 havi kaucióval bérelhető.

Buda II. district area Rózsadomb there is a 560sqm office house for sale with 10 office rooms and, 8 garages

The office building is located in the lower part of Rózsadomb, with good infrastructure, it is easy to reach both by car and public transport. The newly renovated 560 sqm business center with 10 office rooms, reception area, meeting room, reception, level lavatories, 2 kitchens, terrace, 176 sqm garage space with 8 parkings. On the street (paid area) with good parking facilities.

Price: 3 000 000 EUR + VAT (27%)

Rental fee: 10 000 EUR + VAT.
It can be rented with 3 months deposit.
Map
Show map
The building is located inside the marked area.
---
Similar estates
Realtor of the property: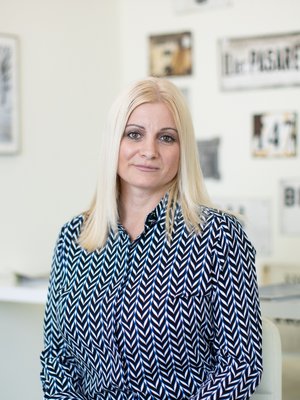 Tamás Mónika
0620-935 9911
TM@lagunaingatlan.hu
Contact
If you need more details or a recall, please fill out the following form, I will reach you as soon as possible.